Kapiti Food Fair Releases Site Map for 2016
25 November 2016
Kapiti Food Fair Releases Site Map for 2016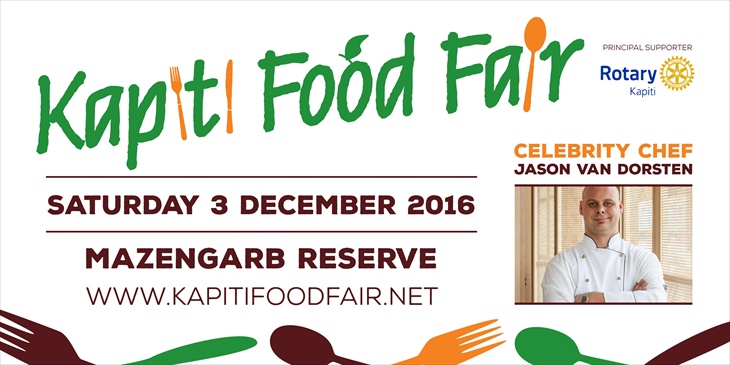 It's been a busy month for the Kapiti Food Fair as we have released the site map to all vendors. "We are super exited as we have 165 sites which is up on 134 last year", says Fair co-owner, Helene Judge. This will be our biggest Fair since inception in 2009 and we are holding fast to our vision of being an iconic annual pop-up food and bev event in New Zealand, and a fun and tasty day out for foodies.
The Fair is enhancing its set-up this year with an undercover area to support entertainment and a licenced bar that will sell Tuatara and North End beer, Ohau wine and KOAST cocktails for visitors to enjoy. "We will also be selling a lovely unique jute shopping bag for $10 that we believe will resonate well with visitors and vendors," says Helene. Kapiti Rotary will run the ATM so visitors will be able to access cash on the day.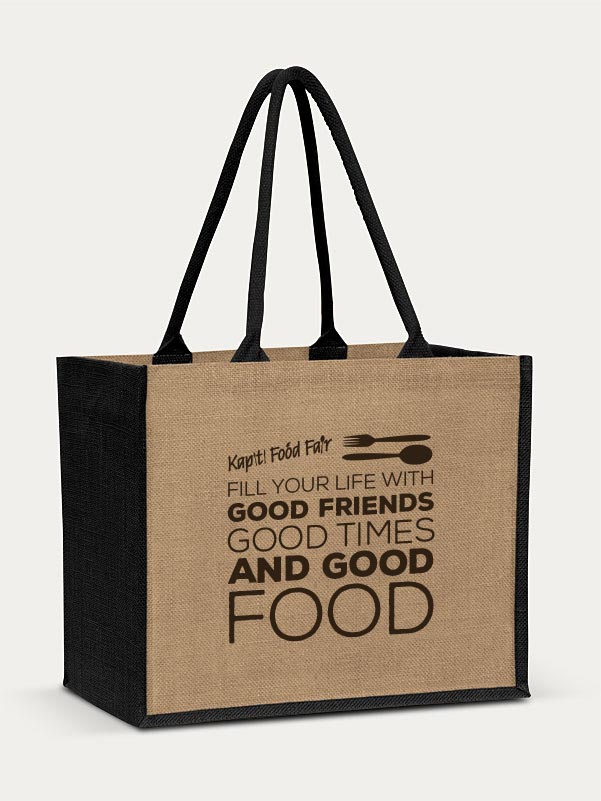 The Fair is working hard to showcase the District's positive attributes particularly as it relates to food and beverage and as an event destination. "Achieving the top 20 NZ food festival list this year is proving very helpful for our marketing," says Jeanine van Kradenburg, who is co-owner of the Fair with Helene.
We have billboards up along SH1 and at various locations in Kapiti and Horowhenua and there is advertising driving around on buses in Wellington and Paraparaumu so keep your eyes peeled. For those that like going to the cinema hopefully you have seen our ad for the Fair.
Visitors to the Fair will not be disappointed by the choice available. For those that like to try different coffee, juices, beers, wines, liqueurs, ports, cordials, fizzy drinks, smoothies & delicious teas, you will find something to wet your whistle. For those with a sweet tooth there will be ice cream, cakes & biscuits, handmade cheesecakes, honey, sweets, chocolate & specialty confectionary, fudges & licorice. For those with a taste for sauces, pickles, peppercorns, jams, drizzles, dips, pesto, hummus, dukkah, microgreens, fancy butters, nuts, preserves, vinegars, olive oil, smoked eel, gourmet pies, figs, cherries, asparagus, sea salts, salami, organic pork and much more including paleo, gluten free and vegetarian options, there will be vendors ready to tempt and serve.
In addition, there are many gazebos and food trucks that will be serving up food offerings from all around the world including Argentina, Belgium, Germany, Hong Kong, Hungary, India, Indonesia, Italy, Jamaica, Malaysia, Mediterranean, Mexico, Middle East, New Zealand, South Africa, Spain, Thailand and Vietnam.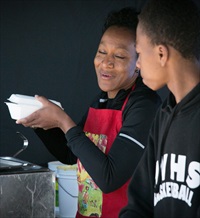 On top of that you will find a huge range of food related products, gadgets and kitchenware to take pride of place at home or to package up as a nice Christmas gift for a friend. You will even find delicious food options for your cats and dogs.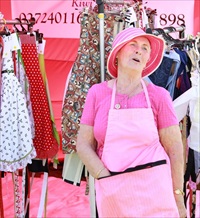 Once again Whitireia and Mitre 10 MEGA have teamed up to run their popular student BBQ competition. There will be heats run throughout the day and the winner will take home a BBQ donated by Mitre 10.
Join the Fair on Facebook or go to its website to view the site map and programme. Talented local performers, Brasso, Gravel Trax, Serena Alpha, Jukebox Gypsies and ZEAL musicians will take to the stage during the Fair.
"A performance to remember will also take place from 11.30am in the Pavilion Building by Celebrity Chef Jason van Dorsten who will demo five Vietnamese street food items," says Jeanine. At the end of the demonstration Jason will go on a hosted walkabout of the Fair with Mayor Guru.
"Without a doubt the Mazengarb Reserve will be transformed for the day on Sat 3 Dec, 10am to 3pm with entry being free up to 18 and $5 per adult (portion of net proceeds to Kapiti Rotary Charitable Trust) – so make a note to be there for a fantastic gastronomic day out," says Helene.
The Fair is a perfect pre-Christmas outing for gifts, to try different foods and drinks, to be entertained and above all, to have fun. Thanks go to our Principal Supporter Kapiti Rotary Club; Sponsors – Bayleys Real Estate Wellington, Craig Pope Mortgages & Insurance, Kapiti Business Projects, Kapiti News, PartyPerfect Catering; Celebrity Kitchen Sponsors – Air New Zealand, BCE Catering Equipment, Atahuri, KOAST Limoncello, Tendertips Asparagus and Whitireia; and our Supporters – Action Safety, Beach FM, Big Mac Slabs Furniture, Brien Electrical, Captured by Friday, Captured Essence, Goodman Contractors, GO Traffic Management Services, Horowhenua Chronicle, Kapiti Coast District Council, Kapiti Hire, Low Cost Bins, M2PP, NZME Radio, Paraparaumu College, SignCraft, Soulhaven, Soundsgood Audio and Waste Management.
For further information, contact:
Helene Judge, Kapiti Business Projects, 027 244 9585 or contact Helene
Jeanine van Kradenburg, PartyPerfect Catering, 04 905 5520 or partyperfectltd@gmail.com