MEDIA RELEASE Kāpiti Run for Youth 2022 Goes Virtual Wraps and Pays 06-05-22
Kāpiti Run for Youth 2022 Goes Virtual Wraps and Pays
Kāpiti Coast, Wellington, New Zealand Friday 6th May 2022: Kāpiti Run for Youth Gone Virtual wraps for 2022 and pays Fundraising Partners.
"When the Government announcement back in February the move to Phase 3 of the Whero Red traffic light in the fight against Omicron we knew we had to take the event virtual like what we did in 2020. This time we had more lead time to communicate and get everyone activated and the best thing was, we raised $21,626.90 for rangatahi youth in Kāpiti," says Richard Calkin, Founder of Web Genius.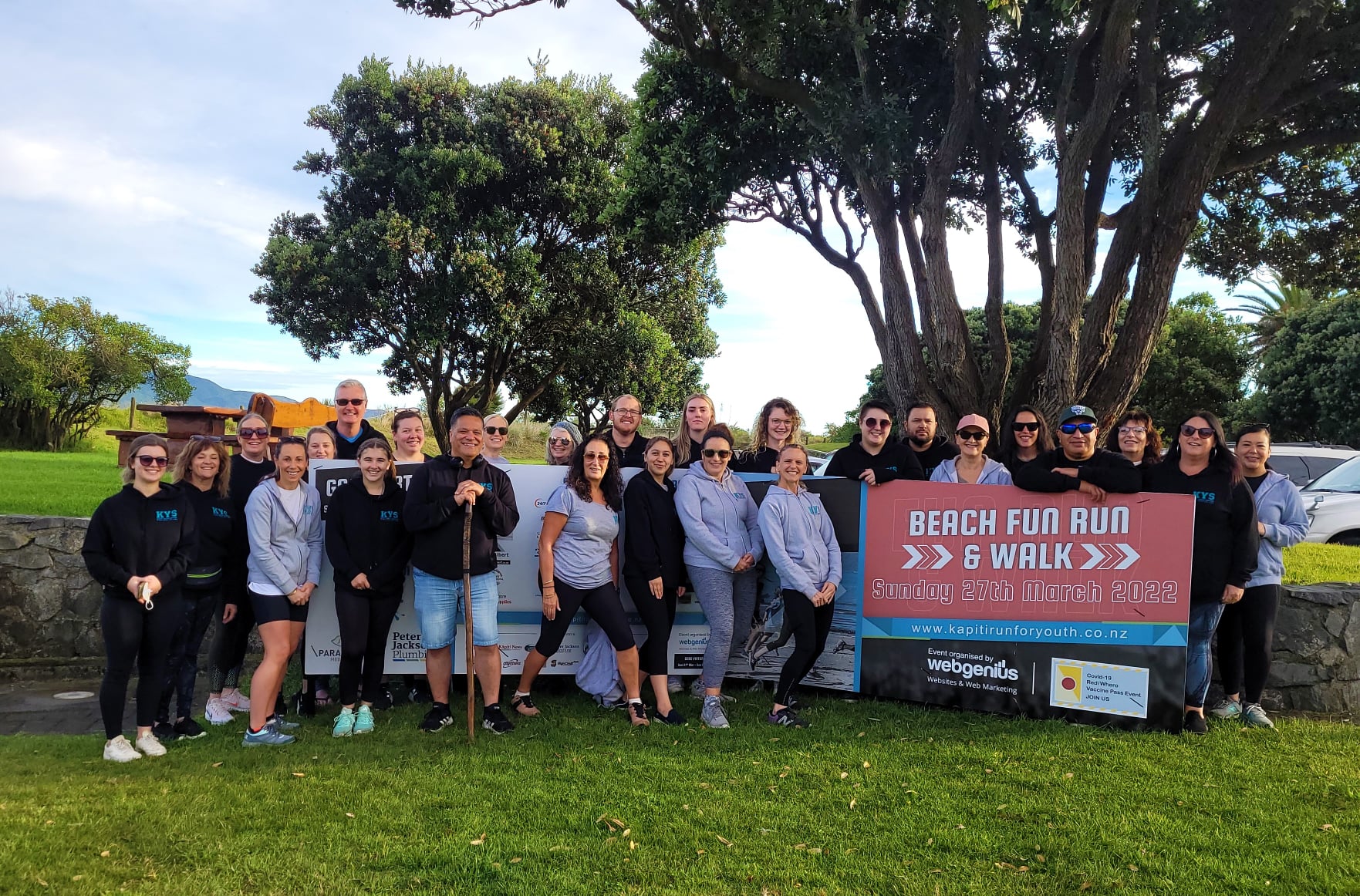 "Planning behind the scenes was quickly adjusted as we could feel the motivation and hear the need of charitable groups," says Campaign Manager, Helene Judge. We knew going virtual would be an opportunity to be inclusive so the vaccinated and those that were not, could get out on the beach course with who they chose. We installed large photo boards at Maclean Park at Paraparaumu Beach in the Dell opposite Café Lane so individuals and groups could capture their walk or run to Raumati Beach and back, and then post to our Facebook page. The response was awesome and truly satisfying.
Steve Jandrell, CEO of Web Genius is well-aware of what goes on behind the scenes with a significant amount of mahi involving Web Genius staff and others to make this event happen on an annual basis. "Web Genius feels very proud of what this event is achieving in our community for young people and it's with genuine pride that I thank everyone participating or organising for their work in raising a significant amount of money in challenging financial times for such an important cause."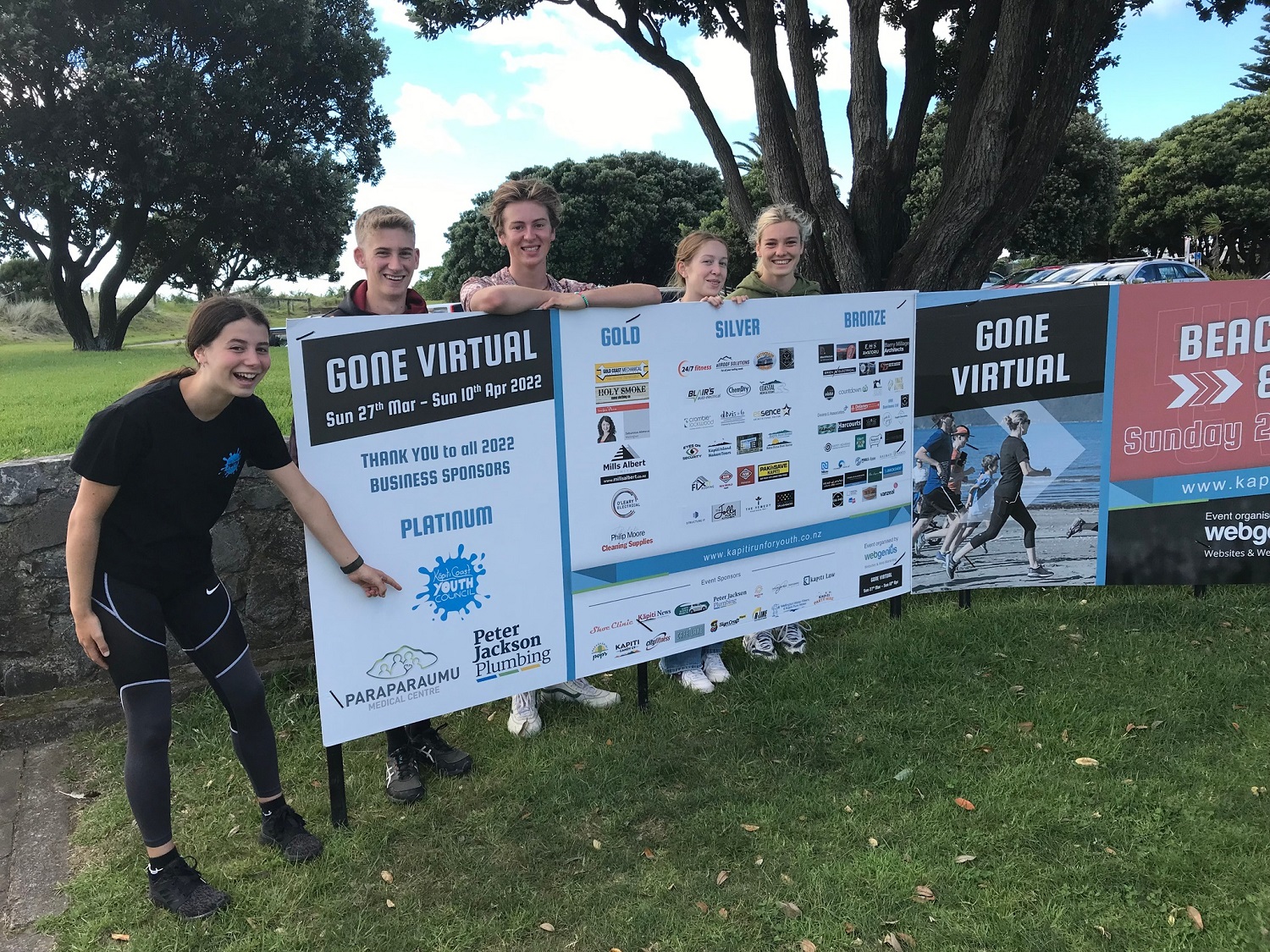 Significant funds were raised from local and very kind businesses in this campaign. In total 67 businesses supported the event raising $17,050 through Platinum $1,000+, Gold $500+, Silver $250 and Bronze $125 sponsorships. We acknowledge their generosity and ask that you support their businesses when you can:
PLATINUM
Kāpiti Coast Youth Council, Paraparaumu Medical Centre, Peter Jackson Plumbing.
GOLD
Gold Coast Mechanical, Holy Smoke, Mike Pero Mortgages / Zebunisso Alimova, Mills Albert, O'Leary Electrical, Philip Moore & Co.
SILVER
24/7 Fitness Paraparaumu, allROOF Solutions, Autocrash @ Kāpiti, Bens Buns, Blair's Auto Electrical, Capital Chem-Dry, Coastal Medical Rooms, Crombie Lockwood (NZ), Davis & Co Chartered Accountants, Essence Architectural Design, Eyes On Security, Fix It Roofing (Kowhai Guys), Kāpiti Island Nature Tours, Kāpiti Kennels, Kāpiti Rest Home & Kena Kena Rest Home, New World Kāpiti, New World Waikanae, Pak 'n Save Kāpiti, StructureIt, The Jolly Pub & Kitchen, The Remedy Espresso Bar, Wellington Splashbacks.
BRONZE
AD Architecture, Andy's Barber Shop, Awatoru Enterprises, Barry Millage Architects, Brien Electrical, Bus Stop Café, CD van der Meer Builders, Club Vista, Countdown Ōtaki, Curtain and Blinds Services, Dark Horse Coffee, Deans & Associates (Kāpiti), Delaney Mitsubishi, DRA Nominees (Dean Anderson), Dutchy's Burger Joint, Glassfit, Harcourts Paraparaumu, I Love Labels, Joe & Joy Eatery, Kāpiti Chocolate Factory, Kāpiti Food Fair, Kāpiti Hearing, Kāpiti Knitting & Lotto, Legacy Building NZ, Nikau Foundation, Ocean Motel, Pools and Spas Kāpiti, Raumati Sands Resort, Star of India Authentic Indian Takeaway, Steven Lee & Associates, Thai Lagoon Restaurant, The Bookshelf Waikanae, The Egg Shed, The Print Room Kāpiti, Twincam Motorcycles, Vanzeal.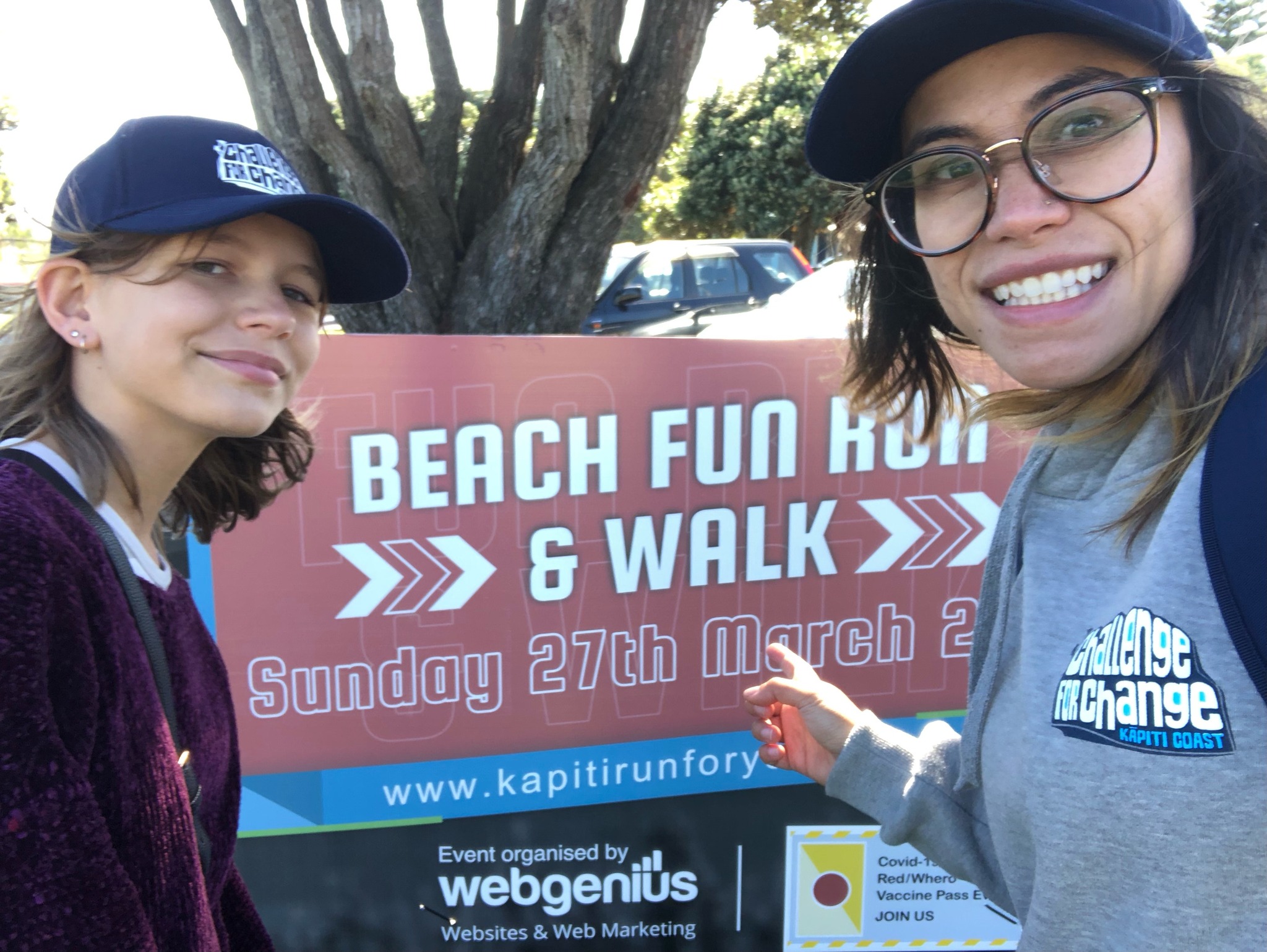 This year we had 12 motivated Fundraising Partners including: Challenge for Change Kāpiti, Kāpiti Basketball Association, Kāpiti College, Kāpiti Kindness Trust, Kāpiti Youth Support, No 49 Squadron Air Cadets Kāpiti, Ōtaki College, Paraparaumu College, The Shed Project Kāpiti, Whirlwind Kāpiti, Work Ready Kāpiti and ZEAL Kāpiti. Our fundraising model works on retaining 30% of the total raised to cover event related expenses so earlier this week we transferred the remaining 70%, $15,138.83, to these organisations so they can make a positive impact by doing good in our community for youth.
| | |
| --- | --- |
| Fundraising Partner 2022 | Amount Paid |
| Challenge for Change Kāpiti | 2,545.67 |
| Kāpiti Basketball Association | 428.17 |
| Kāpiti College | 165.67 |
| Kāpiti Kindness Trust | 331.18 |
| Kāpiti Youth Support | 8,996.17 |
| No 49 Squadron Air Cadets Kāpiti | 550.67 |
| Ōtaki College | 204.17 |
| Paraparaumu College | 451.97 |
| The Shed Project Kāpiti | 393.17 |
| Whirlwind Kāpiti | 116.67 |
| Work Ready Kāpiti | 421.17 |
| ZEAL Kāpiti | 534.18 |
| | 15,138.83 |
Kāpiti Run for Youth prides itself on being a sustainable and family friendly event with lots of humans, baby buggies and crowd friendly dogs on leads participating on the day. We have looked ahead at the tide timetable and we are excited to announce the 2023 event will take place on Sunday 26 March 2023. Keep an eye out for the Facebook event and the campaign launch later this year on our website >> https://www.kapitirunforyouth.co.nz/ – we can't wait to see you all again in-person we hope next year!
We cannot run Kāpiti Run for Youth without supporting event sponsors and we acknowledge the ongoing support from Beach FM, Café Lane, Captured By Friday Photography, City Fitness, Kāpiti Business Projects, Kāpiti Candy Co, Kāpiti Law, Kāpiti Party Hire, Kāpiti Pure Water, Kāpiti News, Paekākāriki Pops, Peter Jackson Plumbing, R-Line, Shoe Clinic, SignCraft Kāpiti and event Founder, Web Genius.
We encourage everyone to get boosted for you, your whānau, your community to stay safe out there.
For further information, contact:
Richard Calkin | 021 396 184 or richard@webgenius.co.nz
Helene Judge | 027 244 9585 or helene@kapitibusinessprojects.co.nz