Kapiti Food Fair Opens for Vendor Registration & Celebrity Chef Announced
Kapiti Food Fair Opens for Vendor Registration & Celebrity Chef Announced
The Kapiti Food Fair opened for vendor registration earlier in April and already 50 sites have been booked. Vendors who participate in the Fair have a clear objective to raise their profile and attract new customers. The cost to be a vendor for a Single site is $99 and for a Double site $169. Each site fee includes one standard rubbish bag for removal by the Fair at the conclusion.
To book a site, go to >> and for more vendor information go to >>
"Visitors exceeded 9,000 last year. We are under no illusion the Fair is growing momentum so we want to continue exposing Kapiti as an ideal event location, to showcase wonderful local and NZ produced food & beverage along with entertainment by talented locals," says Helene Judge, co-owner of the Fair.
Visitors to the Fair are never disappointed by the choice available with the united nations of ready to eat foods represented from under gazebo or food trucks and packaged F&B and related products. The aroma is always intoxicating whichever way you walk.
Helene goes on to say, "the Fair is a commercial event however we have a social agenda too. Jeanine van Kradenburg and I work hard as owners of the Fair to achieve a profit which we then donate to the Kapiti Rotary Charitable Trust for distribution to agreed local charities. Earlier this year Fair donated the sum of $6,091.49 to the Kapiti Rotary Charitable Trust.
The Fair is excited to announce the Celebrity Chef for 2017 – Jax Hamilton, NZ Celebrity Chef. Jeanine says, "Jax needs little introduction with her much-loved style and flair – we cannot wait to host Jax as we know her bubbly personality is going to resonate well with visitors to the Fair."
Since appearing on our screens and winning the hearts of the nation during MasterChef Series 2 in 2011, Jax has set herself a hectic pace with guest appearances at numerous events, appearing regularly on Good Morning, radio spots and TV where she features on the Countdown supermarket adverts and in-store promotions.
In 2016, we successfully partnered with Tuatara Brewing to set-up a bar serving beers, wines and cocktails from vendors at the Fair. "We were very happy with the response as the Bar provided another place to rest and be social. Tuatara Brewing has recently agreed to officially sponsor the Fair this year which is really super as they have been a vendor with the Fair since the get-go so an ideal partner to run the Bar again in 2017," says Helene.
In 2016, the Fair was a successful recipient of Major Event Funding from the Kapiti Coast District Council. The Council conducted a visitor survey with 95% of respondents rating the Fair as a great event with sampling and buying food and drink as the highlight followed by live music and the Celebrity Chef. 86% of visitors rated the selection of vendors highly and the number of new products they tried and 85% said they are likely to attend the next Fair and will recommend to others to attend. The average spend per person was $81 and we know that more than 20% of those that attended were visitors from outside Kapiti so that is very positive for us and a figure that we can now start to build on", says Jeanine.
The Fair is an annual event yet activity is required all year round to make it happen professionally. Both Jeanine and Helene are holding to their vision of being an iconic annual pop-up F&B event in NZ, and a fun and tasty day out for foodies. "Now that we have hit the top NZ 20 food festival list we want to maintain that status and to continually develop our credibility with vendors and visitors each year," says Jeanine.
Kapiti Food Fair is sponsored by BCE Catering Equipment, Kapiti Business Projects, Kapiti News, KOAST Limoncello, PartyPerfect Catering, Tuatara Brewing.
Kapiti Food Fair is a current recipient of the Kapiti Coast District Council Mayor Events Fund and supported by numerous local business including Kapiti Rotary in time and reduced cost of services.
Kapiti Food Fair is privately owned and operated by Kapiti Business Projects and PartyPerfect Catering. All photos from the Fair can be viewed on Facebook >>
The Fair takes place on Saturday 2nd December 2017, 10am to 3pm at Mazengarb Reserve.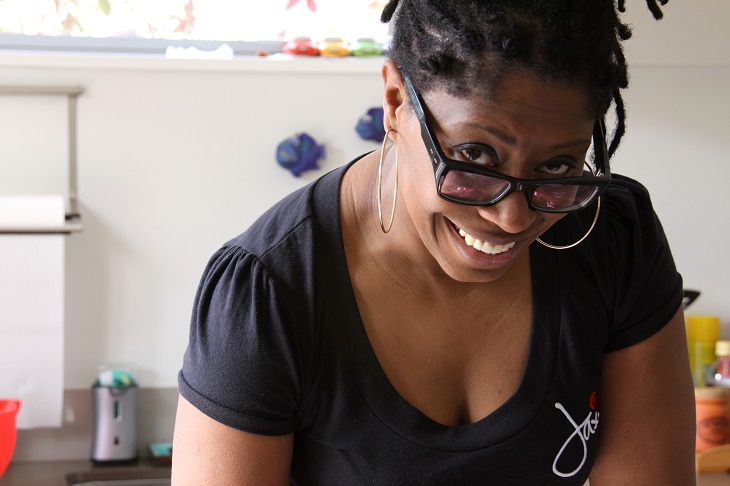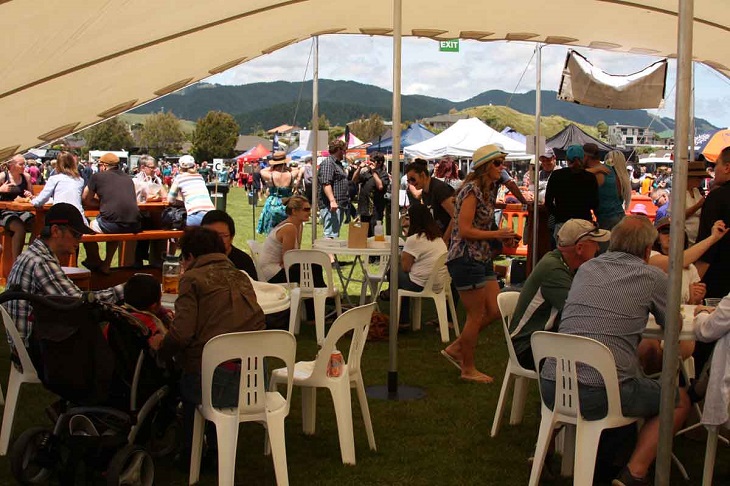 For further information, contact:
Helene Judge, Kapiti Business Projects, 027 244 9585 or contact Helene
Jeanine van Kradenburg, PartyPerfect Catering, 04 905 5520 or partyperfectltd@gmail.com