30 August 2016
Surf & Turf Kapiti Style hits the mark for diners
New Zealand's largest and tastiest culinary festival, has served its last day of its eighth year of Visa Wellington on a Plate (VWOAP) on Sunday 28 August.
Surf & Turf Kapiti Style took place on the last day of the festival. The Otaihanga Boating Club was packed with 83 excited diners as they were not completely sure how the lunch was to be presented.
Jeanine van Kradenburg of PartyPerfect Catering, was the creative genius behind the menu. "I was so pleased with the feedback and our ability to showcase wonderful regional and Kapiti foods in an inspired way", says Jeanine. Jeanine goes on to say that "teaming up with KOAST Limoncello, Ohau Wines, Murdoch James Wines and North End Brewing was the right decision as we were able to challenge diners to try some new liquors and wine & beer matches throughout the lunch.
On the menu we dished up: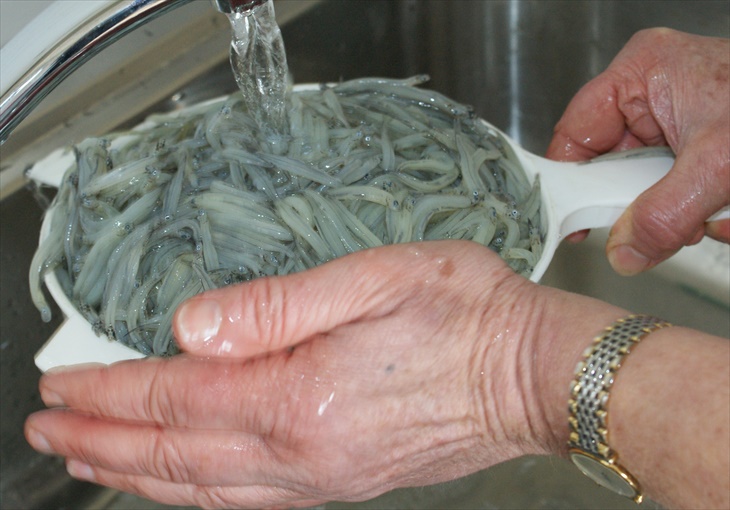 Delicious oysters in half shells served on ice and freshly baked trout caught by one of Jeanine's team and matched to KOAST Sun & Surf or Orange Bliss cocktails.
An appetiser platter with local gifted whitebait, Salmon Sashimi, Pan Seared Kangaroo Rump with Pink Peppercorn Sauce & a Paua Soup Shot. Ohau Woven Stone Sauvignon Blanc and North End Pilsner was matched to this course.
Rabbit Terrine entrée matched with Ohau Woven Stone Pinot Gris and North End Sour Ale.
For the main there was a rack of venison with kumara puree, gourmet potatoes & beans and matched with Murdoch James Blue Rock Cabernet Franc 2012 and North End Stout.
Dessert was a decadent and vibrant Dilicake cupcake with KapiTea, Kapiti Coffee and Dilicake Meringue Kisses.
To complement each course there were demonstrations that were video projected by Captured Essence so everyone seated could see and hear. The demonstrations were authentic and included:
Cooking the perfect whitebait fritter by Joanne Keating.
Cleaning paua by Herman van Kradenburg (Herman dived locally for the paua for this demonstration).
Knife sharpening, preparing a lamb rack and filleting a butter fish by Matt Woodward of BCE Catering Equipment.
To top all of that off, Helene Judge says, "we invited Charlie Mayer, owner of Hunting & Fishing stores in Otaki and Wairarapa to talk passionately about the hunting and fishing opportunities in Kapiti."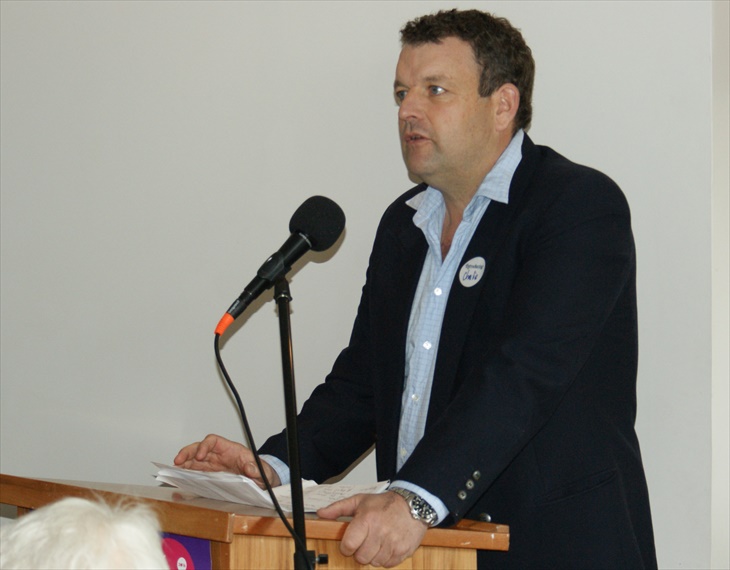 Helene goes on to say that "we thank everyone involved with this event and in particular Neil Thomson of BCE Catering Equipment who is always full of enthusiasm and ideas and was a fine MC on the day.
Jeanine and Helene are well known in the Kapiti District for running interesting food related events in addition to being co-owners and partners in the Kapiti Food Fair, an annual showcase of New Zealand produced food and beverage, related products and the united nations of ready to eat foods. The vision of VWOAP is 'feeding people's appetite for life by bringing them together to share different, inspiring and provocative culinary experiences.' Surf & Turf Kapiti Style aligns with that vision so watch this space to see what they will dish up at VWOAP 2017 and buy your ticket early as they sold out 2-3 weeks before the event took place.
For further information, contact:
Helene Judge, Kapiti Business Projects, Mb 027 244 9585 or contact Helene
Jeanine van Kradenburg, PartyPerfect Catering, Tel 04 905 5520 or partyperfectltd@gmail.com