Kapiti Food Fair Announces Celebrity Chef
01 August 2016
Kapiti Food Fair Announces Celebrity Chef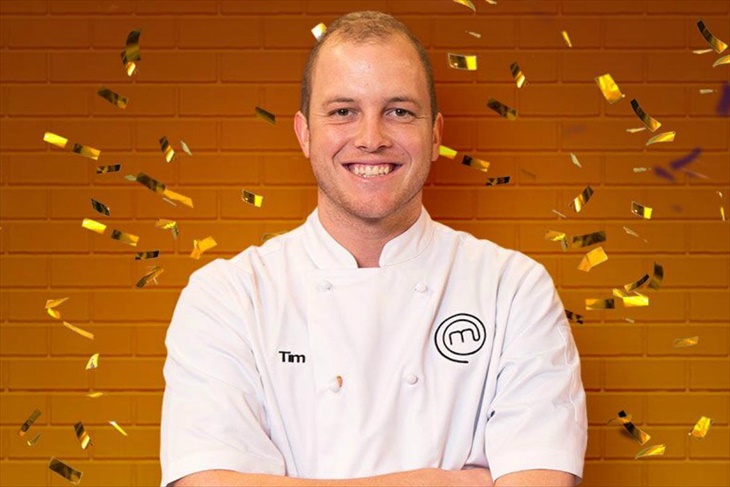 The Kapiti Food Fair is super excited to announce the Celebrity Chef at the Fair this year – Tim Read, winner of Masterchef New Zealand in 2015.
Food has featured heavily in Tim's past, and it's here to stay. Tim says, "since winning the sixth season of Masterchef NZ, I've been lucky enough to be able to turn my passion for food, into a career."
Tim is originally from Levin, and he has a love of wild food which grew from years of hunting, gathering and fishing with friends and family in Horowhenua. Understanding the importance of preparing your own food is his mantra, while focussing on including seasonal ingredients with great flavour. Since winning Masterchef NZ Tim has produced a cookbook called "Gather".
"I am looking forward to being the Celebrity Chef at the Kapiti Food Fair as it's very close to my home town of Levin so I understand the bounty that comes from the Tararua Ranges and the fields, rivers and sea of that coastline. I can't wait to meet everyone and share my love of food, says Tim."
Fair spokeswomen, Helene Judge is also "delighted to confirm that Kapiti Rotary Club have once again agreed to support the Fair. In return for their investment the Fair will donate a portion of its net profit back to the Club to distribute too Kapiti youth charities and the Kapiti Food Bank."
Helene goes on to say, "we have just hit 100 vendor sites so the Fair is shaping up to be just as big as last year, maybe bigger. We achieved more than 6,300 visitors last year so we hope to tip that number."
An interesting vendor site that is being set-up by the Kapiti Council waste minimisation team will promote the 'Love Food, Hate Waste' campaign. The Fair is pleased about this site as this campaign is all about helping people at home to think carefully about their food waste and to be creative about turning all food into delicious edible creations says Jeanine van Kradenburg who partners with Helene to run the Fair.
"Entry to the Fair will continue to be free for those up to 18 and $5 per adult as we can then make a donation back to our community," says Jeanine.
Work behind the scenes to run the Fair is humming along with sponsorship in-place and a new exciting development that we believe is going to resonate well with visitors – keep a look out for that announcement coming soon.
The Fair is on Saturday 3 December, 10am to 3pm at Mazengarb Reserve. It is a showcase of New Zealand produced food & beverage, related F&B products and the united nations of ready to eat food to enjoy on the day. The event is accompanied by a Celebrity Chef and an entertainment programme featuring talented local performers. It is a fun day out where you can eat yourself silly with friends and family.
For further information, contact:
Helene Judge, Kapiti Business Projects, 027 244 9585 or contact Helene
Jeanine van Kradenburg, PartyPerfect Catering, 04 905 5520 or partyperfectltd@gmail.com