MailChimp Expertise in Demand by Clients
26 February 2016
MailChimp Expertise in Demand by Clients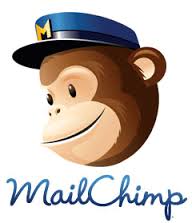 Over the last three years Helene has been establishing a stable of MailChimp clients. Some are regular newsletters that I develop and send on behalf of clients on a monthly, bi monthly or quarterly basis. The scope of this work varies according to the client need yet typically includes overseeing scheduling, content development, data set up and maintenance, template design, image management and downloading and analysing campaigns for lead generation.
Here are some regular client contacts to reference check my MailChimp work:
For other clients I have provided straight forward one-on-one training to set up their MailChimp account and to show them then how to use it for best performance. Here are some client contacts to reference check my one-on-one MailChimp work:
I love working in MailChimp so just let me know if I can help you – 027 244 9585, contact me now.