Kapiti Business Projects Announcements
9 April 2016
New Web Site by Flightdec
I am super excited to let you know that I have made a dramatic change for the better with my new web site. The time had come when I needed something more sophisticated including the ability to connect more effectively with social media channels and to load news on a regular basis.
So I chose to work with Fraser Carson and his team at Flightdec to help me design and implement my new site which I am truly delighted with, thanks a million Flightdec, you are an awesome team. I am happy to navigate any one through the hoops of setting up a new web site on Flightdec as I'm loving it, just call me for a run down!
My web site attempts to touch on all of my work projects including media releases on behalf of clients & myself. Importantly, the Kapiti Food Fair is also profiled.
Coast Access Radio Invite
Recently I received, what I thought was a 'funny' invitation from Coast Access Radio 104.7 FM. They asked me to be part of their Many Parts Programme hosted by the lovely Margaret Brown. I wasn't quite sure what to expect as it was a one hour interview with four pieces of music that I had to choose. If you want to listen to the programme you can tune in to 104.7 FM on Sunday 10 April at 7pm or on Wednesday 13 April at 11am. It turned out they wanted to chat about me being a Kapiti woman in business.
New Team Member
I also want to introduce you to Maria Henry who is leaping in to be part of Kapiti Business Projects. Maria is initially helping me to deliver Electra Business Breakfast Kapiti each month on behalf of Electra. Keep a look out for her when you see Kapiti Business Projects, she's the tall one and don't be shy to have a chat with her!

You can spot Maria in the photo here when she did a local school visit during her 2014 Habitat for Humanity build in Ndola, Zambia. She stayed in community homes with no power or furniture, but that was a very special part of the build she tells me.

Maria has lived on the Kapiti Coast for more than 10 years and she loves the relaxed feel, friendly people and great weather. She loves the sense of community where she knows the name of the barista making that all important coffee, and that he or she knows hers! Being able to work on the Coast is an added bonus!!

Maria is fundraising for her upcoming Habitat for Humanity trip to Thailand, take a look >>
New Contract
The Electra Business Breakfast Kapiti runs every month except January on the first Wed and is delivered on contract by Kapiti Business Projects for Electra. Electra has been the long term sponsor and supporter of business breakfasts as it recognises that successful businesses are key to successful local communities. Providing local business people an opportunity to network and to be stimulated and informed by a wide variety of speakers including business icons, economists, politicians, educators and social service providers to name a few is something that Electra is pleased to be able to make happen on a regular basis in Kapiti.
Electra is also the Principal Sponsor of the Electra Business Awards and helps to support other local business development initiatives and work by Kapiti Coast District Council, the Kapiti Chamber and others in the community.

Subscribe to Electra Business Breakfast invitations >>
About Kapiti Business Projects
Formed back in 2012 and has gone from strength to strength since then. Fundamentally, contracting Kapiti Business Projects means that you get access to Helene, her experience, her strength around 'focusing on people and results' and her connections. I am a proud member of the Kapiti Coast Chamber of Commerce. In addition, I contract my services to the Kapiti Chamber Board to oversee a variety of operational, membership & event related activity to align with their strategic goals.
My Kapiti Chamber profile can be viewed here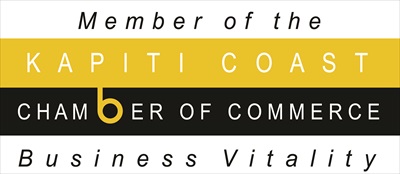 Give me a ring anytime, 027 244 9585, or contact me, I love being connected.